Moroccan Candles
Decorated of wood, metals or of henna, the Moroccan Candles are the reflection of a real know-how and create fairy-like atmospheres.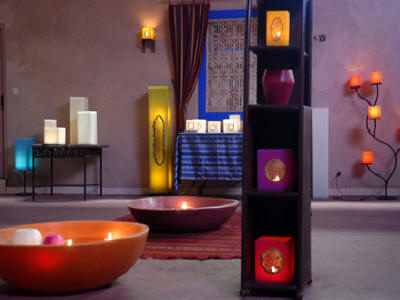 Types Of Moroccan

Candles
There are many types of
Moroccan candles
but all of them are beautiful. Some candle luminary designs are inlaid with hand carved wood to further impress those who gaze upon them. There are the ever popular henna candles, some of which are handmade out of Parrafin wax via a traditional method by artisans in Marrakech.
Fantastic For Events
Floating Moroccan candles in the pool during an evening event is a sight to behold. Place a few Moroccan candles on walls, tables and even along the driveway to complete the elegant look and feel.